Brussels Civil Society Forum
180 civil society organisations' representatives, mostly from the southern shore of the Mediterranean, engaged in dialogue with the European Union on 2 & 3 December
Congratulations to the winners of the video contest !
1 st Rabee Karzoun (Lebanon), 2 d Ghassem Gacem (Tunisia), 3 rd Areej Abboud (Syria).
Special mentions for Wafa Harouri (Palestine), Fatima Moujamou (Morocco), Yasmina Manai (Tunisia)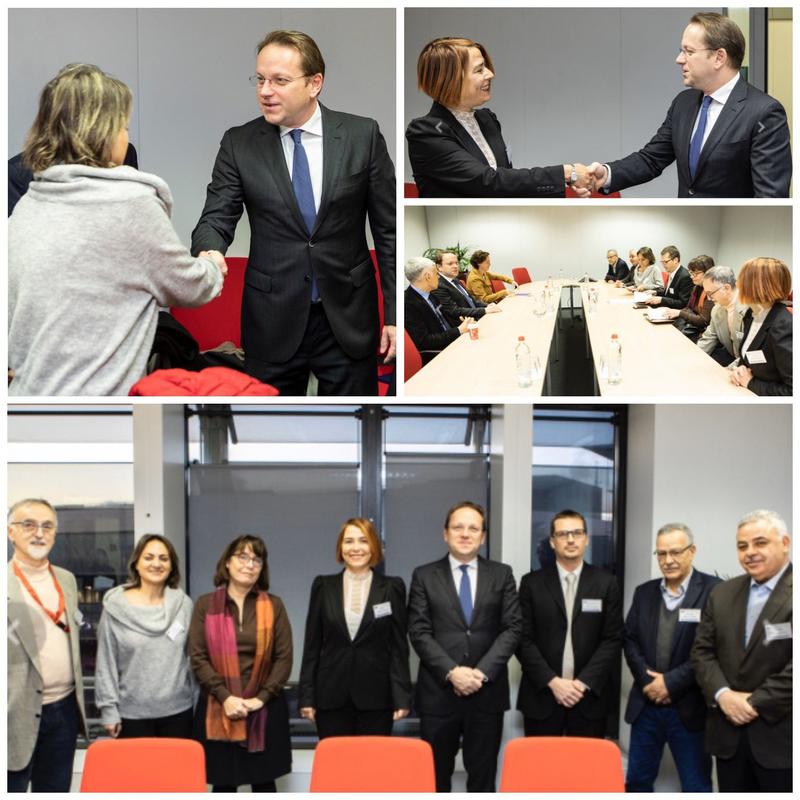 The Majalat Board met EU Commissioner Varhelyi
The EU Commissioner for Neighbourhood supports the current and future process of the structured dialogue between civil society and the EU
Majalat
For and by the independant civil society, a unique regional initiative.
For a structured dialogue between Southern Neighborhood civil society and the European Union.